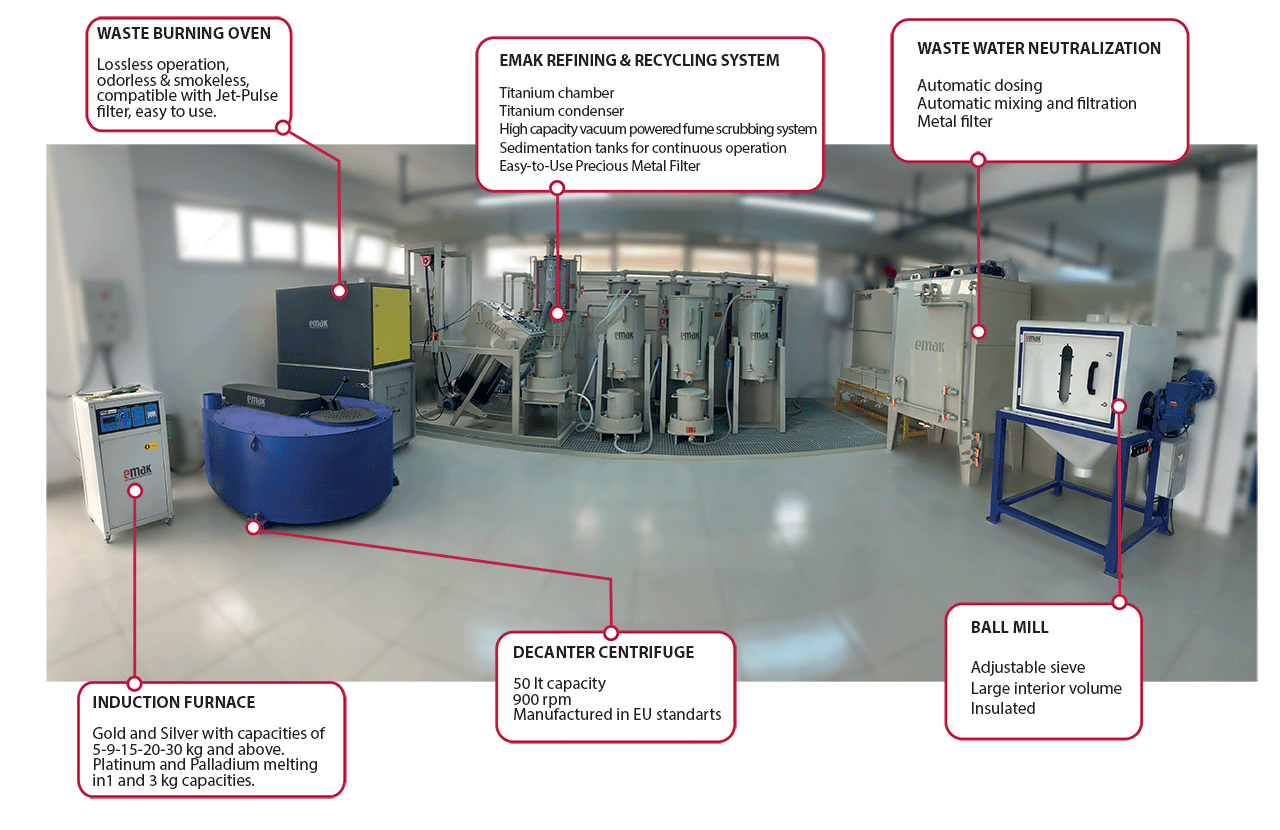 Did you know, EMAK Recycling System users can easily reach 99% and above recovery rates from their jewelery wastes and workshop floor sweeps for years?
EMAK Recycling Systems, which are used not only for recycling calculations but also very well used for finding missing points within the workshop. Provides very short ROI with their low operating costs and save huge amount of profit every year.
You can easily install EMAK Systems even on 60m2 and EMAK can easily train your existing staff. PROFESSIONAL INSTALLATION AND TRAINING support is provided by EMAK engineers during the commissioning world wide.
EMAK REFINING & RECYCLING SYSTEMS manufactures in accordance with European standards and norms with 5.000m2 manufacturing area and 2 factory buildings. Our 500m2 SHOWROOM awaits our valued customers, with a full-fledged RECYCLING FACILITY and REFINING FACILITY, GRAMBAR- PRESS WORKSHOP, FULLY AUTOMATIC KILO-BAR SYSTEM, and XRF Analysis supported accredited FIRE ASSAY ANALYSIS LABORATORY equipped with the latest technologies.
Draft Floor Plan of Jewelery Waste Recycling System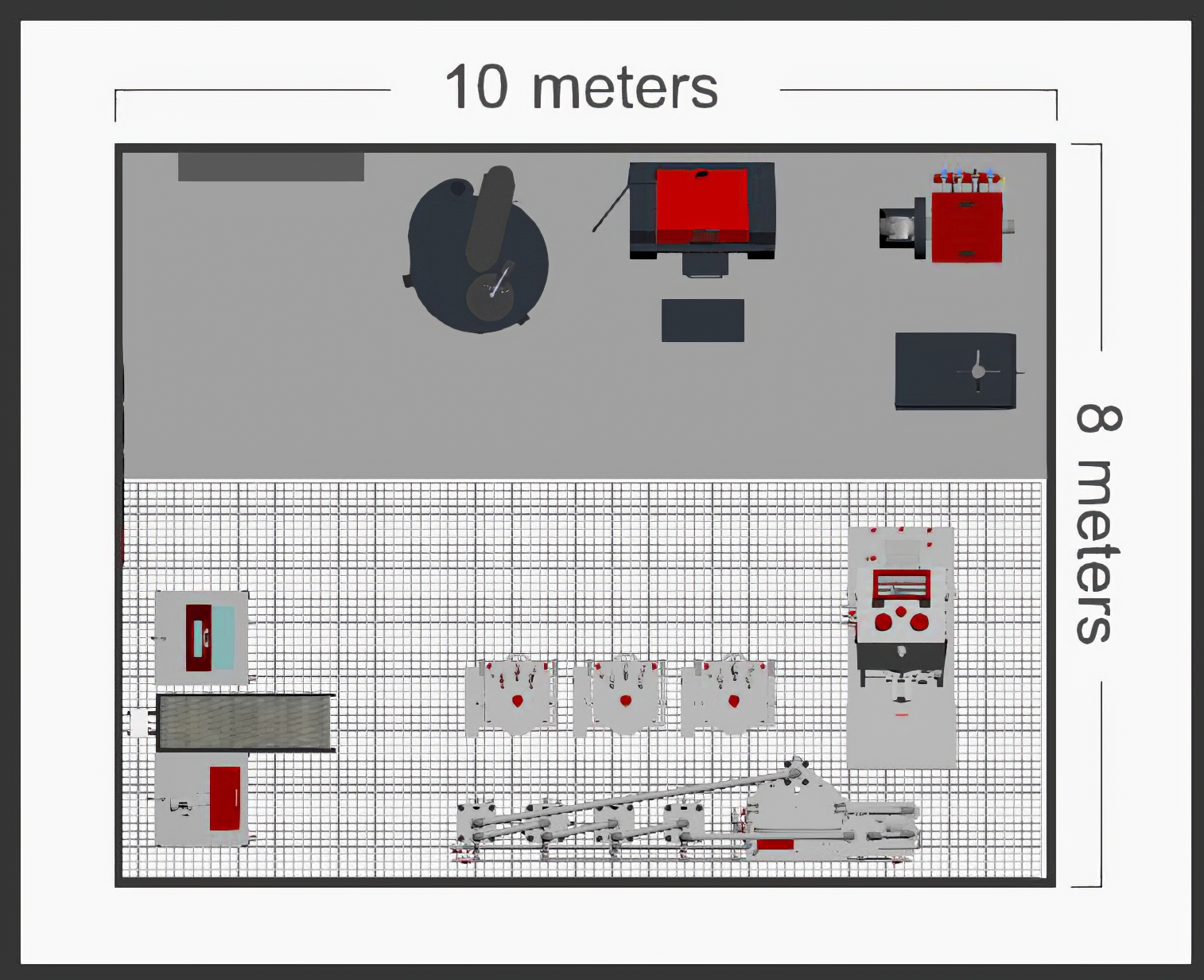 Machinery List;
RRM7 Gold Recycling System
Decanter Centrifuge (Fast Precipitaion)
Jewellery Waste Burning Oven (Runs without loss)
Jet-Pulse Particle Filtration System
Waste Water Neutralization System (Environmental Friendly)
Ball Melt (Optional for cracible recycling)
---