PL1 Platinium and Palladium Melting Furnace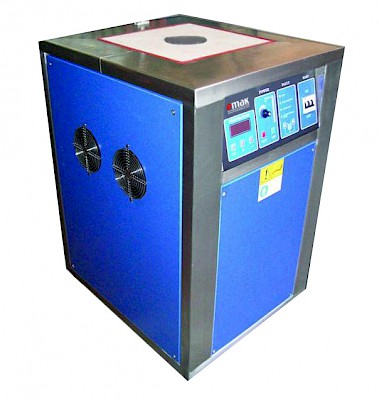 PL1 Induction Furnace is specially developed for melting gold and Platinum Group Metal (PGM) bullions. It melts 1 kg platinum in about 15 minutes, 1 kg 0,995 pure gold bullion in approximately 5 minutes. The maximum temperature level is 2300˚C.

The most efficient and fast way to melt precious metals is a induction furnace. Our induction Furnaces are comes with External Cooling Systems for continuous operation. EMK Induction Systems are design to work in the most difficult conditions.
PL-1 PLATINUM AND PALLADIUM MELTING FURNACE TECHNICAL DETAILS
---
Unit Name
PL-1
Capacity
1Kg 995 Pd
1Kg 995 Pt
1Kg 995 Au
Melting Pot
A1 Ceramic
Power
15Kw + 380V
Triphase
Dimensions (WxLxH)
90 x 90 x 90 cm
Weight
70Kg
Place of Origin
Turkey
Cooling Unit
110x70x90